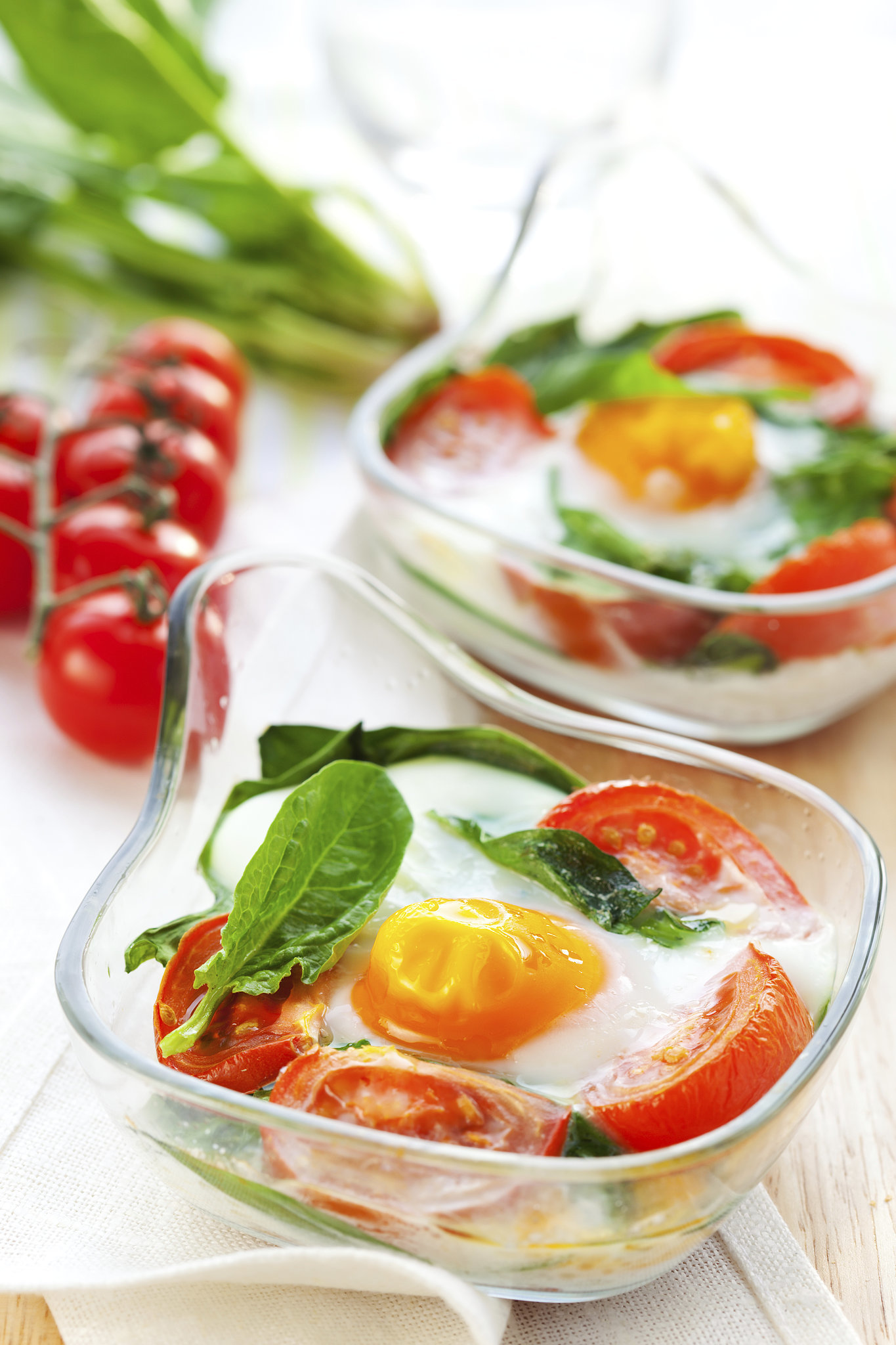 Italian Baked Egg and Vegetables
In today`s section of Inspiration of the day: Food I wanted to share something fresh and light but also very tasty and colourful. I`ve been craving a lot of junk food today and honestly when I began my research for this post it didn`t even crossed my mind that a healthy meal will take the throne. Let alone the one Jessica Simpson swears by.
The recipe is simple and perfect for the lazy (like me) and if you don`t really have the time to prepare something more time consuming. The perfect recipe, if you ask me.
The
recipe
for
Italian Baked Egg and Vegetables
is taken form
FitSugar.com
:
Ingredients
1 pound plum tomatoes, cut into 1-inch chunks 1 red bell pepper, cut into 3/4-inch pieces 1 zucchini, quartered lengthwise, cut crosswise into 3/4-inch chunks 1 onion, halved lengthwise, sliced 2 large garlic cloves, minced 1/2 teaspoon dried basil (or 1/2 tablespoon fresh) 1/2 teaspoon salt 1/4 teaspoon black pepper 4 large eggs 1/4 cup grated fat-free parmesan cheese
Directions


Heat oven to 400°F, and cover a shallow roasting pan with non-stick cooking spray. Put tomatoes, bell pepper, zucchini, onion, garlic, basil, salt, and pepper in pan and also spray with nonstick spray; toss to coat. Roast, stirring occasionally, until vegetables are browned and tender, about 30 minutes.


Spray four 8- or 10-ounce ramekins or custard cups with non-stick spray. Divide roasted vegetables evenly among cups. Make a well in the center of the vegetables, and carefully break one egg into each cup. Sprinkle with parmesan cheese. Place cups on baking sheet, and bake until eggs are just set, 20 to 25 minutes.


If you visit the site, alongside the recipe you will find nutrition facts for this meal. Staying fit, eating healthy and not sacrificing the taste of food is something very important to me, and I am sure to many of you.
Hope you liked my new section - Inspiration of the day: Food. I want to share inspiring things in my life and around me, the things I find on the web and food certainly is one of them. Feel free to leave your comment and tell me how you like the recipe idea and what would you like to see here besides Italian baked egg and vegetables. Share your favourite recipes to. And if by any chance you want to invite me to try and taste something I would love to.
photo credit:
fitsugar.com